RAISING YOUR VIBRATIONS PHYSIOLOGICALLY AND ENERGETICALLY TO CONNECT YOU TO YOUR SPIRIT AND DIVINE SOURCE...FEELS LIKE MAGIC!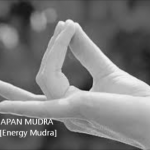 APAN MUDRA [Energy Mudra]



Our hands are a healing force we own to balance the magical flow of energy inside and outside of us.  Make a Sacred Sadhana out of this beautifully empowering mudra for all the reasons that follow…
* detoxes and cleanses toxic waste out of the body
* balances the mind
* heals urinary problems
* strengthens the liver and gallbladder
* Infuses us with patience, serenity, inner balance
* inspires our future
Making It Sacred
* THE SYNERGY OF MULTIPLE HEALING THERAPIES IN ONE ELEVATES THE OUTCOME EXPONENTIALLY!  THIS APPROACH ELEVATES THE VIBRATIONAL ENERGY IN YOUR CELLS FASTER AND THUS, CONNECTS YOUR BODY ENERGY TO THE MAGICAL SOURCE OF ENERGY IN THE UNIVERSE FASTER!!
1.  Before you practice this mudra dab your wrists or spray an infusion of essential oil into the air.
*  For reassurance, peace, and renewal to soothe nervous depression and anxiety try some Neroli, Lemon, and Juniper.
*  For tranquility and serenity use Frankincense, Myrrh, or Mellisa.
*  For grounding and centering use Sandalwood or Rosemary.
2.  Play some relaxing meditation or vibrational technology music that you LOVE!
3.  Sit in easy pose or any comfortable position in which your spine is straight to allow breath to flow easily while you let your thumb tips on each hand press the tips of the middle and ring finger while index finger and pinkie finger are extended straight  [see photo above].
4. While you hold this mudra, close your eyes and take a deep breath in through the nose for 11 seconds, gently hold the breath in for 11 seconds and then release the breath from the mouth for 11 seconds.
5.  Continue holding the mudra and repeating the breath sequence while you visualize a spiral of white light swirling around your body in a continuous motion starting from the tip of your head down to the bottom of your feet.  As the light moves downwards from the top of your head it carries within it every impurity inside you mind, body & spirit.  When the spiral reaches the ground it carries the impurities deep into the ground, never to be seen again.  Your renewed body is open to receive anything you wish now …a new job, relief from the pain, anxiety, fear, illness you have been experiencing, greater success, abundance,…you choose what you will saturate your mind, body and spirit with.  Remember to bring clarity to the vision of what you want in the mind.
** Continue the mudra, breath and visualization for 11 minutes

. Shake your hands out to loosen them up and prepare yourself a healing cup of  Nettle Tea.  A powerhouse healer and total body strengthener, this soothing and restorative magic potion is a must to keep women strong and healthy.  It is high in iron and multiple nutrients along with protective antioxidants and anti inflammatory properties…this is a REAL Beautiful total body tonic.

* Because of its medicinal elements, it can lower blood pressure and thin the blood.  If you are on anti-hypertensive drugs or blood thinners, please check with your physician before use.
JOIN THE REAL BEAUTIFUL MOVEMENT BELOW FOR A BEAUTIFUL FREE GIFT AND TO LEARN MORE SECRETS AND SACRED SADHANAS!
Sending you magic & miracles,