HEAL DOCUMENTARY & HEAL AFTER PARTY
SORRY OUR RSVP DATE HAS BEEN REACHED 🙁
WHEN:

 

NOVEMBER 19th, 2017 [1-3 pm Documentary] &
[3-5 pm After Party].

RSVP by November 14th, 2017.
VENUE: Western Film @ The University of Western Ontario, 1151 Richmond Street, Rm #290, UCC, London, Ontario.
FREE PARKING

: View map here→  Springett Lot
HEAL EVENT INQUIRES:
realbeautiful@icloud.com
Purchase Your Tickets Below⇓ 
Thank you to our Healing Sponsors! We are so grateful for your partnership to make this HEALING EVENT happen.
#GRATEFUL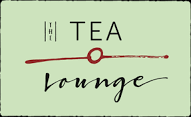 HEAL Advanced Screening & After Party

HEAL DOCUMENTARY & HEAL AFTER PARTY DETAILS
The Advanced Screening & Discussions
$20 [1-3 pm]
Director Kelly Noonan Gores' documentary takes us on a scientific and spiritual journey where we discover that our thoughts, beliefs, and emotions have a huge impact on our health and ability to heal. The latest science reveals that we are not victims of unchangeable genes, nor should we buy into a scary prognosis. The fact is we have more control over our health and life than we have been taught to believe. This film will empower you with a new understanding of the miraculous nature of the human body and the extraordinary healer within us all. HEAL not only taps into the brilliant minds of leading scientists and spiritual teachers but follows three people on actual high stakes healing journeys. Healing can be extremely complex and deeply personal, but it can also happen spontaneously in a moment. Through these inspiring and emotional stories, we find out what works, what doesn't, and why.
*************************************************************************
HEAL AFTER PARTY
$30 [3-5 pm]
Putting Self Healing into Practice
Dr. Joe Dispenza reminds us in his books, research and message in the film that we must not only KNOW, we must KNOW HOW.  This rare and powerful after party experience will bring you deep into the practice of some self healing tools you can use every day to heal YOURSELF, & OTHERS.  You will take what you KNOW and learn HOW to apply it!
In dedication to the lives lost and traumatized because of NATURAL DISASTERS & UNLOVING acts of violence ♥
The world is in need of healing and every one of us can use the SCIENCE of our own bodies to help contribute to its HEALING, and our own.  We have to be open to learn & grow as newer research shows us new ways to help shift the energy of the world collectively, and HEAL individually.  We are so grateful to our health care system that is one of the BEST in the world.  To all of the dedicated nurses, doctors, surgeons, healthcare specialists, and the efforts made to be there when we need them to save our lives!  Let's take some responsibility to learn how to support our own health too.  The healthcare system is overloaded and we need to do our part to help our fellow health practitioners carry this heavy load.  We live in a world that is struggling and the energy of fear, stress, electronic devices, & information overload are weighing us down.  I KNOW YOU CAN FEEL IT!  NOW is the time to learn ways to process and undo the damage to help stabilize wellness.  We have to learn ways to rebalance the biochemistry inside of us so we can HEAL from moment to moment to stay healthy, recover from illness, & prevent disease.
Please join me [Cindy Heath] as I lead a rare meditation, share some powerful healing energy technologies, give away FREE to everyone a tangible, carry it with you, energy healing tool [outside of our healing swag bag gifts], that YOU can use to HEAL yourself, & others.

This Gift is ONE of TWO FREE healing gifts you will receive,  just for attending the HEAL After Party!
* RECIVE 2 SECRET HEALING GIFTS 

[FREE FOR ALL THAT ATTEND THE HEAL AFTER PARTY].
SPECIAL GUEST
You are going to fall in LOVE with my special guest, world renowned author of Mind Platter, & Nectar of Pain , Najawa Zebian.  Najwa will share some of her compelling insights on Self Healing from her books & her own triumphs in life.  
INCLUDED IN OUR After Party TICKET
HEAL DOCUMENTARY TICKET [with HEAL After Party]
$50.00 CAD   
SOLD OUT!
*If you purchase multiple tickets for the Heal Documentary with the 'After Party', please be sure to list the full names of all ticket holders you are purchasing a ticket for in the 'message area' in PayPal or email the names to realbeautiful@icloud.ca so we can add them to our healing gift draws [listed at the top of this page]. All After Party guest are automatically added to the draws.  



$20.00 CAD   
RSVP DATE HAS BEEN REACHED
Sat Nam.