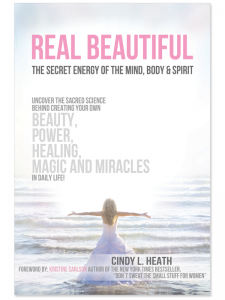 GET YOUR SIGNED COPY of Real Beautiful Plus a BEAUTIFUL BONUS… Receive a FREE Real Beautiful Mantra Card  [hold the power of BEAUTY & MIRACLES in your own hands with the energy of 2 sacred mantras and the SECRETS behind them on the back [Shown on this page below].  
BECOME BEAUTY & EVERY MIRACLE YOU INTEND
FOR A LIMITED TIME ONLY!
 $33.00  and FREE SHIPPING:)
REAL BEAUTIFUL MIRACLE BRACELET
     
$33.00
 HEALING PROPERTIES OF THIS BRACELET
Carry the vibration of MIRACLES with you when you wear this beautiful bracelet!
WHITE QUARTZ:  also called 'frozen light', 'light of eternity, 
               or 'snow quartz'

* opens the doorway to spiritual masters, higher consciousness, 
Archangel Rafael,& the highest vibrational energy 
where MIRACLES live.

* crystal prismatic effects split into  7 basic colours 
and heal & activate the 7 chakras

* is the most powerful gemstone [heals, strengthens 
intuition, transmits & stores energy,amplifies the 
power of all other crystals,  uplifts mood, 
balances emotions, balances the psychic energy, 
strengthens intentions, encourages a meditative state.
* attunes one to BEAUTY.
THE POWER IN THE COLOR WHITE:  divinity, oneness, purity, truth,
highest self, enlightenment, protection, higher consciousness,
carries the power of every color in one, is a master healer,
expands the aura so the highest vibration of infinity
can be reached.This is where MIRACLES live.
SECRET COLOR CHAKRA BEAD: 
Follow the secret message the color chakra bead has for you.
[see package insert above]
* cleanses the aura and stimulates & heals all 7 chakras.

* encourages meditation, encourages angelic communication, 
inner wisdom, peace, protection, healing, vitality, 
self-understanding, purpose, raises kundalini energy, 
& attracts MIRACLE vibration frequencies.
SAT NAM

:

 the most powerful mantra in Kundalini Yoga & brings 
you to the truth  of your being and connects 
you to the power of the universe.
 


MORE SECRETS ABOUT THE POWER OF THE MIRACLE BRACELET


This miracle bracelet contains the most powerful gemstones that exist, 
holds the vibrational energy of the most powerful kundalini mantra,
has been infused with the secret energy of a miracle mantra by Guru Ram Das, 
has been purified and imbued with the healing & protective energy 
of 3 sacred medicinal herbs, and anointed with a MIRACLE OIL and 
MAGIC ROSE prayer that open the door to miracles from heaven
on earth. Remember to always honor MIRACLES with 
gratitude when they happen.
MIRACLE BRACELET TESTIMONIES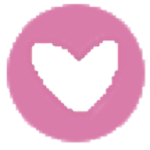 Cindy, I LOVE my miracle bracelet. The moment I put it on I felt embraced by the sacred energy, love, and intention that was infused into it during its creation.  It is so much more than a piece of gorgeous jewelry, it's a sacred reminder to the wearer and her own divinity, of the sacred truth that when we keep our heart open in love and gratitude—miracles are possible.
~Linda Joy, Bestselling Publisher at InspiredLivingPublishing.com and Publisher of AspireMag.net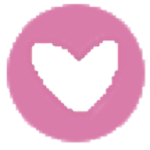 I have a lot of jewelry–so much, that I keep my favorite "every day" pieces next to my bed.  Cindy's miracle bracelet always finds its way to my wrist.  The crystal clear and sparkling stones remind me to stay present to the ethereal–to be a clear light in the confusion.  I wear the bracelet feeling all the love and miracles that are Cindy's healing intentions.  Thank you, Cindy, for such a lovely gift that keeps on giving. ~Kristine Carlson, New York Times Bestselling Author of the Don't Sweat the Small Stuff Book Series at www.kristinecarlson.com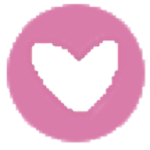 I absolutely love my Miracle bracelet! The energy it evokes is like tuning in to a new level of radiance and vibrancy. There is something about the way it feels on your wrist that inspires a sense of grounding and wisdom, elegance and sensuality, and peace of mind.  People ask me about my Miracle bracelet every time I wear it…it shares positive energy with everyone around you too!~ Tam Gerlach Bestselling Author of Cultivating Radiance at www.tamgerlach.com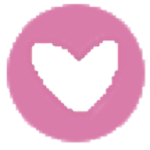 I absolutely fell in love with this miracle bracelet! It is so beautifully crafted with exquisite white quartz beads that radiate powerful divine light! I can feel the high vibration of love infused in it as soon as I put it on! I already feel the miracle mantra and magic rose prayer working on me. As an energy worker, I wear energy healing stones but this bracelet has now become my go to favorite.  ~Dr. Debra Reble International Bestselling author of Being Love at www.debrareble.com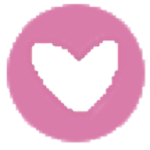 There is something truly magical about my miracle bracelet. When I wear this bracelet I feel grounded, peaceful, and connected to source energy. I find myself drawn to this piece of jewelry almost as much as my wedding ring!  ~Shann Vander Leek, TransformationGoddess.com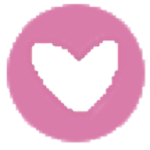 I wear my bracelet every day…it protects me, heals me, and makes my life better in every way.  ~Colleen Sidun, creator of Living on the Inside on Facebook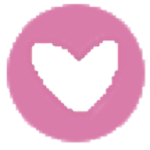 I wear my bracelet, the memory of a miracle is imprinted into every cell in my body and I remember that miracles happen.  ~Michele Sinnott-Hobbs Kundalini Yoga teacher and Reiki Master at kundaliniyogagirl11_11 on Instagram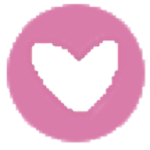 The second I put my miracle bracelet on I remember miracles are waiting for me.
– Elise Larson inspirational teacher on Facebook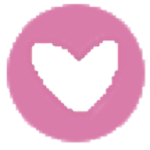 Cindy's miracle bracelet is one of a kind!  The beautiful energy and vibration connects me to a higher spiritual level.  There is a magical light that shines out of the gemstones and you can see and feel the energetic transformation as you wear the bracelet.  The bracelet has opened my heart and mind to receive and embrace the daily miracles in my life. Not to mention all the compliments received by random people, curious to know where I got the bracelet.  I love my miracle bracelet and cherish the sacred energy it holds.  ~ inspirational friend Dana Tafoya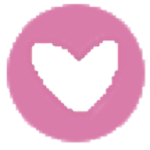 I was gifted my bracelet from an earth angel on my wedding day. The crystals and their vibrations remind me that love and miracles surround us every day. My sisters and closest spiritual friends all have one I feel so connected to them when I wear my miracle bracelet.  ~Dianna Morrisey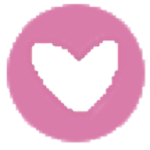 l love the mystical energy I feel and miracles that happen to me when I wear my miracle bracelet. Wearing it tunes me in to the energy field for miracles! I wear it every day!  ~Jordyn Paige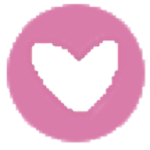 It's a beautiful bracelet I love how I can dress it up or down.  It is hard to find a gemstone bracelet that doesn't look tacky, this one is gorgeous plus gives me the added bonus of feeling inspired with positive energy everything I see it on my wrist… which is pretty much every day! Thanks so much Cindy for creating such a pretty and magical piece of jewelry!  ~Jess Van Til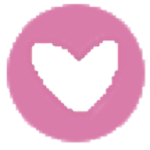 Wearing my beautiful miracle bracelet reminds me to keep an open heart and inspires me to see the miracles happening all around. I wear it every single day!  ~Julie Marie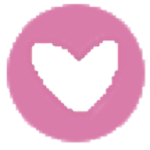 When I have my bracelet on I can feel it tune me into the energy field for miracles!  ~Rae Reidhead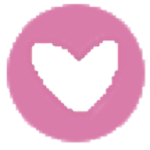 I  received the bracelet as a gift from a friend. In the year or so that I've had it, I got a new job that has allowed me to buy a car and move into a new apartment. And possibly most important, I found love. I am very happy with my life right now.
~ Marlee Goyette
RA MA DA SA HEALING & MIRACLES AROMATHERAPY
 

 $11.00
Breathe the vibration of healing and miracles into your cells!  This beautiful combination of high vibrational, organic, essential oils created with divine love and the purest ingredients opens the doorway to healing and miracles.  
Ingredients:  Infused with the vibrational energy of the sacred gurbani mantra Ra Ma Da Sa, a unique mixture of pure organic essential oils & divine love, vanilla, peppermint, eucalyptus, lavender, rosemary, frankincense, rose otto, & distilled water.
THE HEALING POWER OF THE ORGANIC ESSENTIAL OILS IN THIS SPRAY
Vanilla:  blissful aroma & powerful healer
antioxidant
anti carcinogenic
antidepressant
sedative, tranquilizing and relaxing substance properties
Peppermint:  empowers the third chakra, a uplifting aroma & powerful healer
reduces nausea
balances energy
improves mood, antidepressant
relaxes muscle tension & stress
Eucalyptus:  balances the throat & heart chakra along with general rejuvenating and balancing qualities
supports the respiratory system
antispasmodic, anti-inflammatory, decongestant
calms anxiety
Supports overall respiratory health
Releases general body, mind, & spirit stress while it soothes muscle pain.
Rosemary:  improves all chakras because of its ability to move energy in the body
a mental and physical healer
balances love [giving and taking]
improves overall vitality inside on a cellular level and and outside for the skin
Lavender: balances all of the chakras, calming & relaxing
can release tension in muscles
calm and heal the skin
overall health & well being benefit
Frankincense:  opens the crown chakra and connects us to higher consciousness and mystical healing, proven in research to heal cancer cells
strengthens the immune system
improves cell health
beautifies the skin
Rose Otto:  strengthens the heart & crown chakra as it contains the highest vibrational energy of all essential oils
powerful overall healer for body, mind, & spirit
connects us to our spirit or 'energy being'
radiant skin tonic
Just one more way to keep your vibrational energy high so you can connect
to higher consciousness, healing , and any miracle you intend.  

 
REAL Beautiful Healing Card

TOP 10 REASONS TO OWN THIS HEALING MANTRA CARD
1.Yogi Bhajan created this beautiful mantra himself to empower, heal and guide women to their greatness.
2. The healing card delivers the gifts Yogi Bhajan meant to be bestowed upon all women.
3. The secret information on the back of the card helps you to ignite the power of the Bountiful, Blissful and Beautiful mantra.
4.  Find out about the SECRET HIDDEN GIFT on this mantra card inside my book " REAL Beautiful: Uncovering the ENERGY Secrets Hidden Inside Your Mind, Body and Spirit".
4  Just holding this card in your hand transfers its POWER to you.  The Kundalini Research Institute [KRI] has given special permission to share these sacred words on this beautiful card. There is a hidden secret gift on this card that is revealed in my book "REAL Beautiful: Body, Mind & Spirit" that unleashes the POWER of this healing card.
5.  I have observed transformation in the lives of every person I have personally given a healing mantra card to!
6.   The card becomes a symbolic reminder to practice the mantra daily. 
7.  The card contains healing energy just because of the words printed on it. 
8.  The healing mantra card is a UNIQUE & POWERFULLY HEALING Gift to share with all of the women you know and LOVE.
9.  Your life will transform in magical ways when you practice the sacred mantra as it works in concert with the secret hidden gift in my book.
10.  YOU DESERVE MAGIC AND MIRACLES TO TAKE PLACE IN YOUR LIFE! 
AUTOMATICALLY TRANSFORM YOUR BODY, MIND AND SPIRIT WHEN YOU HOLD THIS CARD IN YOUR HAND AND RECITE THE SACRED MANTRA:  'I am Bountiful, Blissful, Beautiful; Bountiful, Blissful and Beautiful I am"
IGNITE THE HEALING POWER WHEN YOU FOLLOW THE WISDOM ON THE BACK OF THE CARD.
SIMPLE AND EFFECTIVE HEALING …You're going to LOVE It!

BEAUTIFUL AND UNIQUE GIFTS FOR WOMEN AND EVERY OCCASION:
* Group Healing Events
* Conference Days
* Fundraising Events
* Birthdays
* Christmas
* Weddings
* A Girlfriend Get-together
* Mother's Day
* Thank You Moments
* Everyday Moments!


–
SIGN UP FOR MORE FREE SECRETS AND SACRED SADHANAS
***********************************************************************************
REAL Beautiful 40 Day Sacred Sadhana
Sadhana is a practice you commit to with focus, intent and dedication to bring out the BEST in you!  Get to know yourself better on an 'energy' level and see how MAGICAL you really are.  Sadhana is the beautiful, sacred and POWERFUL gift you give yourself.  You are going to LOVE this!  This on line experience has everything you need to get there!
GIVE YOURSELF AND EVERY WOMAN YOU KNOW THE UNIQUE OPPORTUNITY TO REACH LIVING AND BEING REAL Beautiful!  Learn how to make the science inside your mind, body & spirit work for you so you can begin to love you better, feel inspired, guided & on purpose.  This course is the perfect place to begin to learn the secrets you need to know to [let go of depression and anxiety, release weight imbalances and addictions, gain confidence and start LOVING who you are, experience success, abundance , and prosperity] …they all live on the same frequency.  START raising your vibration today so you can accept all of these beautiful gifts into your life!  Fast & EASY ways to make MAGIC happen!
This 40 day Meditation will change your life!  It contains BEAUTIFUL SECRETS that UNLOCK the blocks to self love, empowerment and healing inside you so you can MAGICALLY begin to experience living and being REAL Beautiful.  You will receive all you need: sacred knowledge, powerful practices, & hidden secrets.  Just follow the course and watch and feel the MAGIC HAPPEN!
*  This course includes free conferencing sessions to encourage success and to effectively teach and guide the course.
 [an online experience in healing]
[session full]

UNLOCKING THE SECRETS INSIDE YOUR BODY!!  
Experience transformation in your body, mind and spirit with some of the powerful vibrational energy raising technologies I share throughout my book!  I will guide you through a 40 day SACRED AND BEAUTIFUL experience that will help you to know the MAGIC and MIRACLES ancient elite societies held secret and present day Scientists desperately try to make known.
Easy and effective sacred practices that are going to rock your world and change your life forever!  I have been there and done it, and now you can too!!
DO THEM AT YOUR OWN PACE.   ~  IT'S LIKE HAVING YOUR OWN 'IN-HOME GURU' GUIDING YOU  AT  YOUR OWN PACE,  IN THE COMFORT OF YOUR OWN HOME, AND AT A TIME THAT WORKS FOR YOU. IT'S ALL WITHIN YOUR OWN POWER.
A TOTALLY BRILLIANT WAY TO HEAL AND UNLOCK THE SECRET POWER INSIDE YOU!
.  step by step guidance that builds the sacred sadhana that will change your life on multiple levels [body, mind & spirit]
. begin healing at a cellular level [you will feel yourself becoming stronger, more balanced and begin to LOVE YOU…[this is a 
  beautiful expereince] as your cells transform from the inside out
.  activate energy systems within you that guide you to the REAL YOU!
.  feel content, inspired and on purpose
Package also includes...
.  2 teleconferences to ask questions and gain support
. 2 personal counseling phone calls with me during the 40 day course
. 

BONUS:  MIRACLE MEDITATION AND FREE MIRACLE CARD DOWNLOAD GIFT
ON LINE SESSION IS FULL
*********************************************************************************
PRIVATE PHONE COUNSELING
WANT TO MAKE MIRACLES HAPPEN IN SMALLER BITE SIZE PIECES…THEN THIS OPPORTUNITY BELOW IS PERFECT FOR YOU!
Contact me @ successfulminds@rogers.com to set up an appointment.  You will be given a toll free number to connect to for our phone appointment.  Please write PHONE COUNSELING as the subject header of the email you send to me.  Once we set a date and time for your session, you can proceed with your payment below.
* FIRST 1/2 Hour consultation is FREE so we can get to know each other better and I can hear your story.
* I hour counseling [you will leave the call with a plan to begin to get started on your path to transforming your life in the ways that are unique to your own specific needs].  $99.00/hour
* PRIVATE & CONFIDENTIAL
Let go of depression, addictions, love who you are, gain higher consciousness & success, manifest abundance and start making magic happen in your life!
*Learn some secret knowledge and practices that will take you to higher vibrations so you can MAKE THE CHANGE INSIDE YOUR BODY that is required to feel better and get inspired and on purpose in life so you can let go of the blocks that hold you back from living and being REAL Beautiful!  Begin the process to become your own Magic Maker!  I look forward to our connection…your gonna LOVE IT!
SIGN UP FOR MORE ENERGY SECRETS